1/3
#AA0008 Power Bank with Light Up Logo
$ 4.50 ~ $ 5.00/
2000/
(Min. Order)
Quick Details
Supply Ability:
50000 piece per week
Quick Details
Capacity

4000mAh

Size

116.5X68X11.6mm

Color

Red/Blue/Green/Grey/Custom

Input

5V/1A

Output

5V/1A

Material

ABS Plastic
Product Information
Output Interface: Micro USB
Function: Quick Charge Support
Input Interface: Micro USB
Type: Fast Charging,High Capacity
protection: over-voltage protection,over-current protection,etc
Keywords: Portable Power Bank
Certification: CE ROHS FCC MSDS
Material: ABS+PC
Portable Power Bank Mini Slim Power Bank For Phone
The benefits of power banks are as follows:
1. Convenient to carry, some power banks are small in size.
2. Strong compatibility, applicable to all mobile phones and tablets currently on the market.
3. High capacity: At present, there are large-capacity power banks on the market, which can provide timely battery life for mobile phones when going out.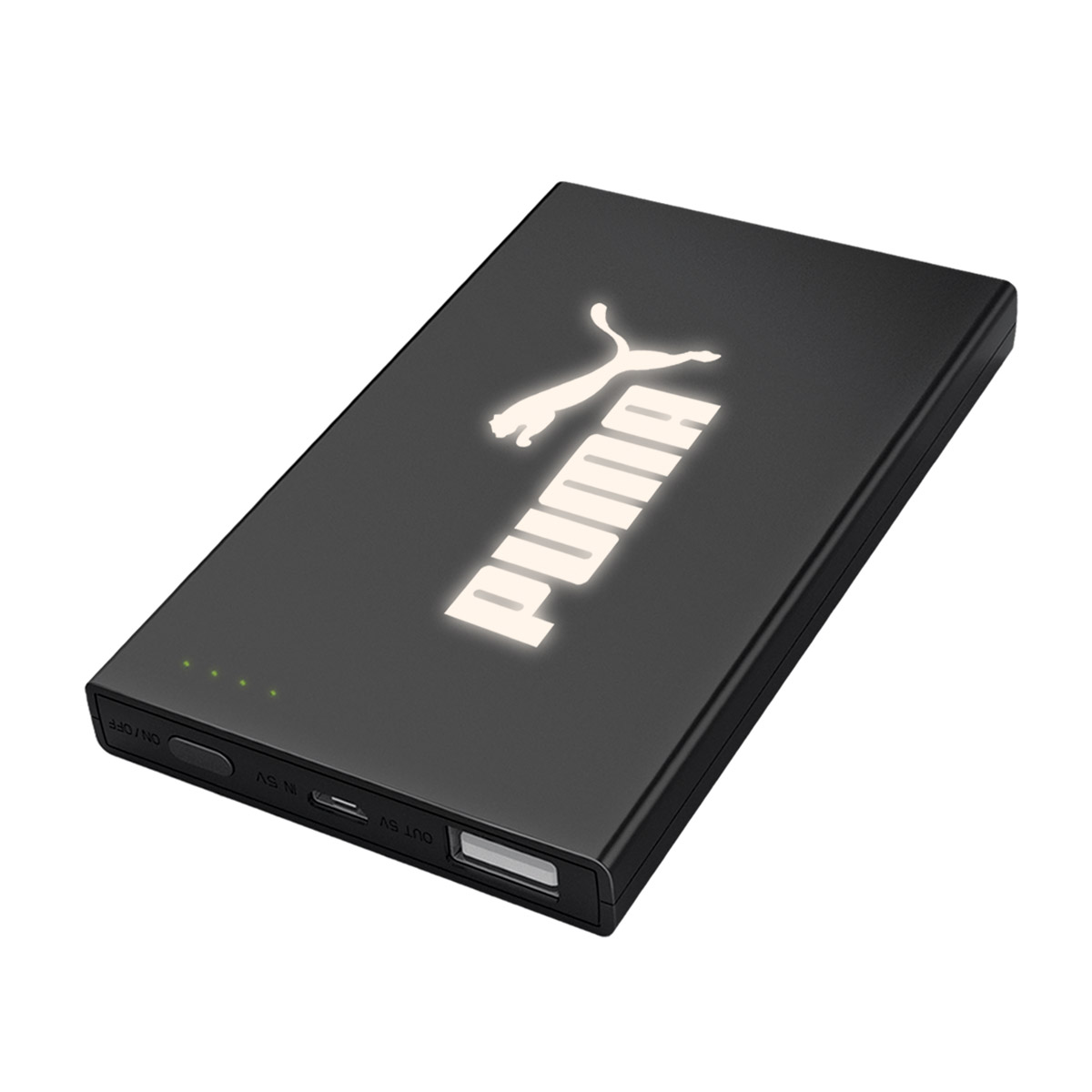 Extended information:
Note for power bank:
1. Use a high-quality charging cable
The material of the charging cable used is not good, and the large internal resistance of the charging cable will affect the charging efficiency of the power bank due to loss. Generally, you can use the original charging cable of a mobile phone or tablet to connect to the power bank for charging. If there is a need for portability when traveling, you should also use a high-quality portable charging cable and adapter.
2. Keep the power bank with sufficient power
Power banks usually have a large capacity, the common ones are around 5000~10000mAh, and some are even higher. For example, LiChong power banks have 12000mAh of power. When the power of the power bank is less than 25%, even with the aid of the boost circuit, the charging efficiency will be reduced due to the large drop in the voltage of the lithium battery cell, so in order to fully charge faster, it is necessary to maintain a relatively high level of power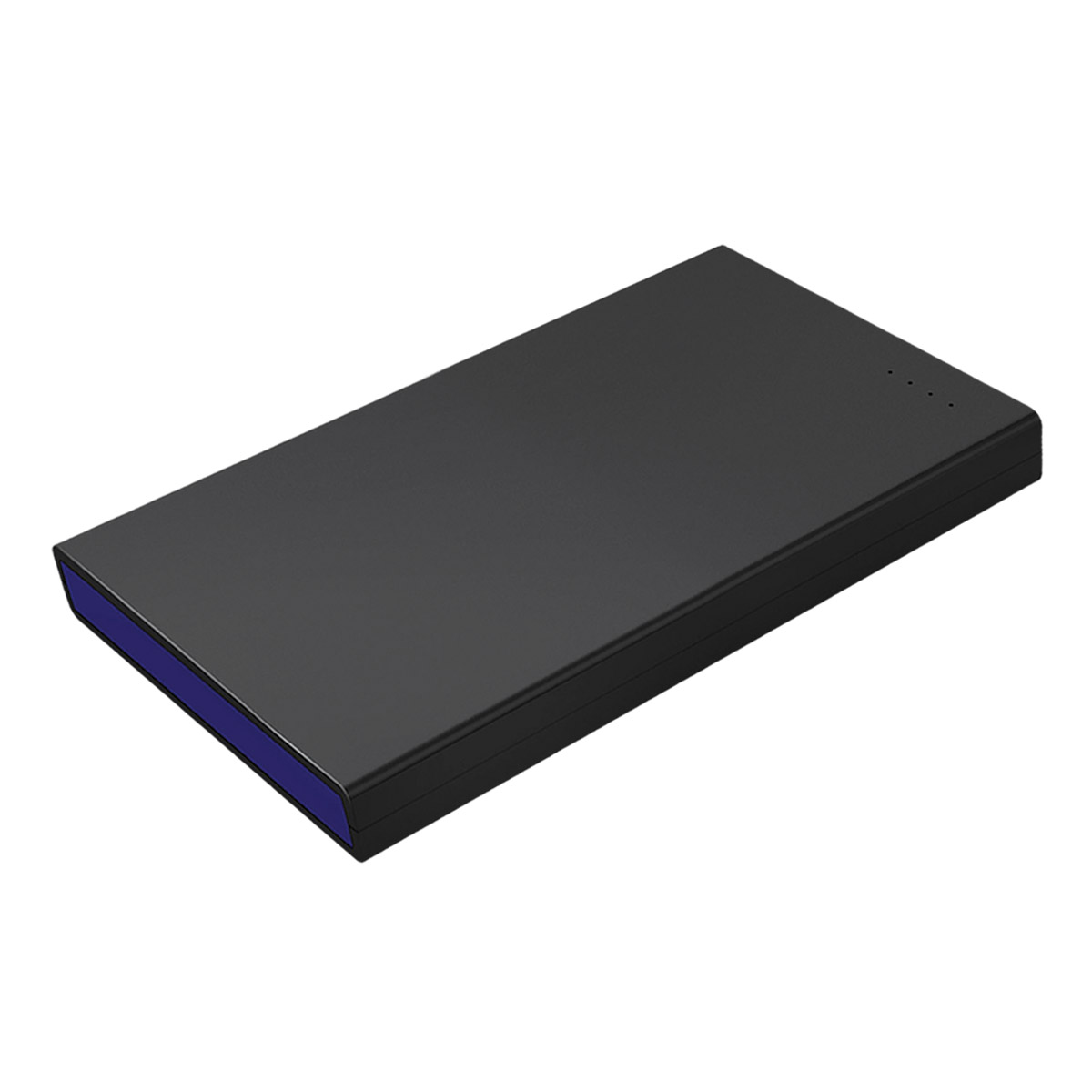 Third, the battery should not be too much during long-term storage
According to the test data, when the lithium battery is stored for a long time, it is sufficient to keep the power at about 50%. Long-term storage after being fully charged is not good for the battery, that is, the battery should not be too high or too low.
Fourth, pay attention to choosing the correct charging interface
At present, many multifunctional power banks are equipped with two or more charging ports.
For mobile phone charging, you can choose the 5V/1A charging interface, while the tablet computer can use the 5V/2. 1A charging interface. Try to use the interface that is closest to the standard charging of mobile phones or tablets.
Packing & Delivery
To better ensure the safety of your goods, professional, environmentally friendly, convenient and efficient packaging services will be provided.
Selling Units: Single item
Why Choose Us
Automated Factory. We are manufacturing and trading combo,which can provide stable quality products and offer complete after-sales service system.
12 Months Warranty. We take reponsibility to all quality problems(not man made damage) with our products for 12 months.
Product defect rate <1%. All products are screen- printed, fim-coated and packaged after QC inspections.
Strength Factory. Alibaba On-site checked. Gold Supplier.
After-sale: service. Any problems or inquiry please feel free to contact us we are glad to help you.
How to find a wholesale lightweight power bank exporter?
Ningbo Leader import and Export Co., Ltd. was founded by Mr. Cai Yongyue in Ningbo, China in 1993. It has been deeply engaged in the field of international trade for more than 20 years, and has set up cross-border e-commerce retail business and overseas warehouse business in the world in 2018.
1:Ningbo Leader import and Export Co., Ltd. was founded by Mr. Cai Yongyue in Ningbo, China in 1993. It has been deeply engaged in the field of international trade for more than 20 years, and has set up cross-border e-commerce retail business and overseas warehouse business in the world in 2018. The company's business involves product development and design, production and transportation, warehousing and logistics, multi-platform sales, and is driven by innovative Internet technology. The company has always attached great importance to product research and development. The company has two product R & D bases in Ningbo and Shenzhen, and invests a lot of money and manpower every year for new product development and technology process optimization. The company's developing mode mainly focuses on independent R & D and independent innovation. According to the characteristics of each product line and intelligent warehouse logistics system, the company carries out scientific and systematic layout and targeted R & D work. At present, the company has begun to invest in North America, Western Europe and other regions to establish "overseas warehouses". At the same time, the company has also founded overseas factories in Laos, Asia. We have rich factory experience, procurement resources and relatively low cost advantages to cope with the current complex: international economic situations;
2:Since its beginning, the company has taken "providing high cost-effective products and services for global consumers" as its mission. Through a strong supply chain, big data and international talents, as well as the continuous improvement of independent research and development ability, the company has actively developed products that meet the needs of consumers in different regions, and provided consumers with appropriate, convenient and efficient high-quality services. At present, leader products cover more than ten categories, such as electronic consumer goods, personal care products, and traditional gifts such as toys, tools, clothing, bags, etc. These products are sold online through well-known international gift companies, and the famous foreign third-party e-commerce platforms (Amazon, Walmart, etc.) ,self-supporting independent stations. The product markets cover North America, Europe, Australia and East Asia. In addition to the online platform, leaders also laying out offline experience stores based on the needs of the local market, connecting terminals by building more abundant consumption scenarios.
3:Leaderis committed to becoming a "global product and supply chain integration expert". Relying on the professional IT research team, the company has opened up all aspects of product design, production, shipment, customs declaration, storage, sales, distribution and after-sales. On this basis, leader continues the transformation and upgrading of digitization and intelligence, we integrates data and entity trade, and we realizes the aggregation of various information flows, such as product flow, logistics, document flow and capital flow.
4:Leaderpeople always adhere to the value concept of "honesty and integrity, innovation, hard work, and continuous self-improvement". The company actively fulfills its corporate social responsibility and makes continuous contributions to the society in terms of promoting employment, improving trade efficiency, driving cost-effective consumption and helping the needy.
At last, Leader international actively promotes trade without borders, new retail experience and the realization of social value of fairness and justice.
Want to found a wholesale lightweight power bank ,2 in 1 cell phone charger,mini slim power bank factory exporter?Choose Ningbo Leader import and Export Co., Ltd. will make you satisfied.
FAQ

Q1. What type of company are you?
A1.We are a manufacturer of mobile phones&tablet PCS accessories.
Q2. Can I ask for samples before placing an order?
A2: Yes, we welcome sample order to test and check quality.Mixed samples are acceptable.
Q3. How do you ship my cargoes and how long does it take to deliver?
A3: We usually ship your cargoes by express. And it usually takes 1-3 days if you buy our regular products with regular QTY. If you buy the customized products, it needs 7-10 days. Please be patient, we will track the latest delivery information and inform you.
Q4.Can we make customized color?
A4: Yes,we can make any color according to the Pantone Color Number.
Q5. What is the warranty of your products?
A5: We offer the warranty of 12 months for all products.